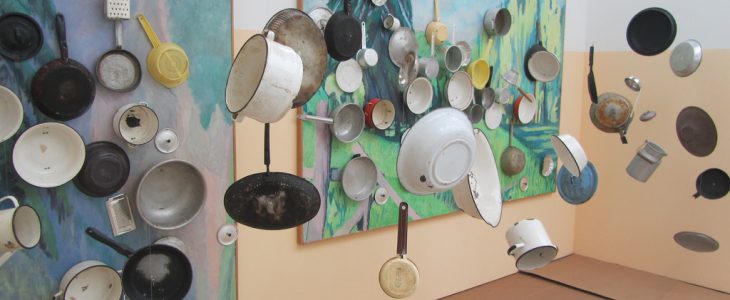 The Saatchi Gallery is a contemporary art gallery based in Chelsea and founded by Charles Saatchi in 1985, to present his collection to the public. Before opening in Chelsea in 2008, in the 70,000 sq. ft. Duke of York HQ building on King's Road, it has occupied different locations, first in North London, then the South Bank by the River Thames. The 2008 opening exhibition was dedicated to new art from China.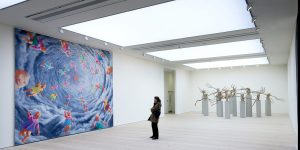 The Saatchi Gallery's goal is to provide an innovative forum for contemporary art, featuring work by young artists and international artists whose work in the UK is largely unknown or rarely exhibited. Thus, the gallery also acts as a springboard for young artists to start their careers.
Admission to all their art exhibitions is free.
Current and Upcoming Exhibitions
Known Unknowns
21 March – 24 June 2018
SALON 004: Philip Perlstein 1990-2017
17th January – 25th March 2018
In collaboration with Betty Cuningham Gallery, New York, SALON presents the works of the famous American artist, Philip Pearlstein.
Masterful and forceful, yet profoundly introspective, every painting featured in the show resists the conventional portraiture. Pearlstein's paintings maintain a sense of total detachment, which is both seductive and unsettling.
Pearlstein, now 93, started his prolific career in the US in the mid-1950s. He met Andy Warhol at the Carnegie Institute of Technology where he studied painting. When he graduated, he moved to New York with Warhol to look for work in commercial design. Pearlstein started as an abstract expressionist, before shifting to realism. Since 1960 he has become preoccupied with the human nude. This phase of his work is presented in the exhibition by eight large-scale works in oil. In his words, 'it is a shape that is always changing.' This exhibition also explores the strategies he employs in creating a complexity in his paintings by surrounding his sitter with a variety of personal objects.
Prints and Originals Gallery: The Missing Museum – An exhibition by Pakal
22 March – 23 April 2018
Within The Missing Museum facts intertwine with fiction in the vibrant works of the Laka tribe, presented by an anonymous artist Pakal. The exhibition will take you on a journey of transformation and reinvention and free your imagination with its vivid colours, unusual materials and indigenous art.
By choosing not to reveal his or her identity, Pakal wishes to let the artworks speak for themselves and invites the viewers to find their own way of communicating with the works.